Tango Mania '09
Jeroen van Veen plays Piazzolla

piano solo
Astor Piazzolla/Jeroen van Veen

Duration: 79'19"
Price: €15-20,-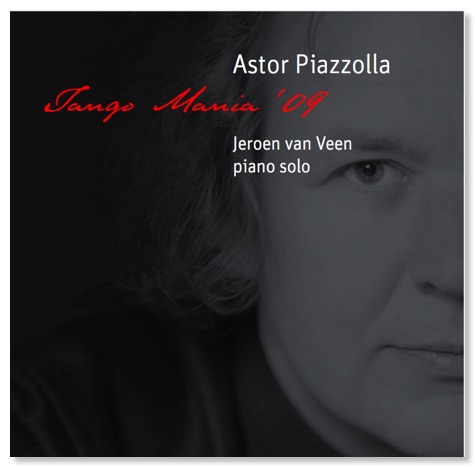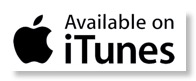 Tango Mania '09
Astor Piazzolla
Astor Piazzolla (1921-1992) was a composer and bandoneón player who revolutionized tango music. In 1924 Piazzolla's family moved from Buenos Aires to New York City - Astor was only three years old. They stayed there, with a brief interlude, until 1936. He listened to Cab Calloway in Harlem. Later, again in Buenos Aires, he played traditional tango on his bandoneón in Aníbal Troilo's orchestra. In 1940 he composed a piece for Arthur Rubinstein who was in Buenos Aires on a tour. Rubinstein recognized Piazzolla's talent and told him to take lessons in composing with Alberto Ginastera and Nadia Boulanger in Paris - and that is what he did. With Ginastera he listened a lot to Bartók and Stravinsky. Boulanger told Piazzolla that his destiny was not, as he had thought, in classical composition but in his tango roots. He returned to Argentina and to the tango. He started to produce innovative works with a variety of small instrumental groupings. Even though his brand of tango Nuevo was often not understood in Argentina, it is now known all over the world.
www.piazzolla.org
Tango Mania 2009
On this album you can find a variety of compositions all transcribed for piano solo. One can hear the influences of Bartók, Stravinsky, Milhaud and even Glass in some pieces. His talent for writing multi-layered music, often combining two tonalities, rhythmic complex music and still accessible for many people is until today a great treasure with wonderful moments, energetic and powerful music directly from the heart to the soul!
Jeroen van Veen
Jeroen van Veen (1969) started playing the piano at the age of 7. He studied at the Utrecht Conservatory with Alwin Bär and Håkon Austbö. In 1993 he passed the Performing Artists' Exam. Van Veen has played with various orchestras and has worked with conductors like Howard Williams, Peter Eötvös, Neal Stulberg, Robert Craft. He has played recitals in Austria, Belgium, Canada, England, France, Germany, Hungary, Italy, Russia & the USA. Van Veen recorded for major Radio- and Television companies like AVRO, BBC, NOS, IKON, NCRV, TROS, WTBC-TV and in Moscow for Television. In 1992 Van Veen recorded his first CD with his brother Maarten as the internationally recognized Piano duo Van Veen. In 1995 Piano Duo Van Veen made their debut in the United States. They were prizewinners in the prestigious 4th International Murray Dranoff Two Piano Competition in Miami, Florida. After this achievement they toured in the United States and Canada extensively. The documentary "Two Pianos One Passion" (nominated with an Emmy Award 1996) documents them as a duo. Their recording with Les Noces conducted by Robert Craft is the best recording according to the New York Times. In 1995 Jeroen founded Sandra & Jeroen van Veen, a piano duo with Sandra his partner. As such, they mainly perform music for multiple pianos by Simeon ten Holt, Douwe Eisenga, Philip Glass and many more. Beside his career as a solo pianist Van Veen also participates in the following ensembles: 'Piano Ensemble', 'The International Piano Quartet', 'Piano Mania', 'DJ Piano' and 'Jeroen van Veen & Friends'. The various compositions by Van Veen may be described as 'Post-Minimal Music' with different faces, Crossovers to Jazz, Blues, Soundscape, Avant-Garde, Techno, Trance and Pop Music. Currently Mr. Van Veen is director of Van Veen Productions, Chairman of the Simeon ten Holt Foundation, Pianomania Foundation and artistic director of several music festivals in Culemborg, Utrecht and Veldhoven. Since 2004 Van Veen is Artistic Director Overseas Development for the Murray Dranoff Two Piano Competition based in Miami. Over the last 15 years Van Veen recorded more than 45 CDs for several labels (Mirasound, Koch, Naxos, Brilliant Classics) and his own label PIANO.
www.jeroenvanveen.com

Ángel

Milonga Del Ángel

La Muerte Del Ángel

Resurrecctión Del Ángel

2 Tango Preludes

Leijia's Game, Tango Prelude for piano

Flora's Game, Milonga Prelude for Piano

4 Canciones Porteñas:

Alguien le dice al Tango

Jacinto Chiclana

El Titere

ADon Nicanor Paredes

Ouverture

Milonga

Vuelvo Al Sur

Ausencias

Milonga For Three

Sensuel

Sin Rumbo

Street Tango

Tango Final

El Viaje

Pianos: Steinway Concert Grand, 274
Scores: Boosey & Hawkes, Tonos, Editions Henry Lemoine
Photos: Janey van Ierland
Artwork: Marjolijn Buiten
Produced by: Van Veen Productions
Executive Producer: Jeroen van Veen
Engineered & Mastered by: Pianomania
Software: Pro Tools & Samplitude
Recording date: November 16
th
& 17
th
2009